Lego Classic Space Returns with Designer-Exclusive 2023 Set
Last month Justin Ramsden, a Senior Model Designer at the Lego Group, posted a photo of a previously unknown classic space homage set. From the caption and set cover image, the set appears to have been given exclusively to attendees of Lego's 2023 Design Seminar.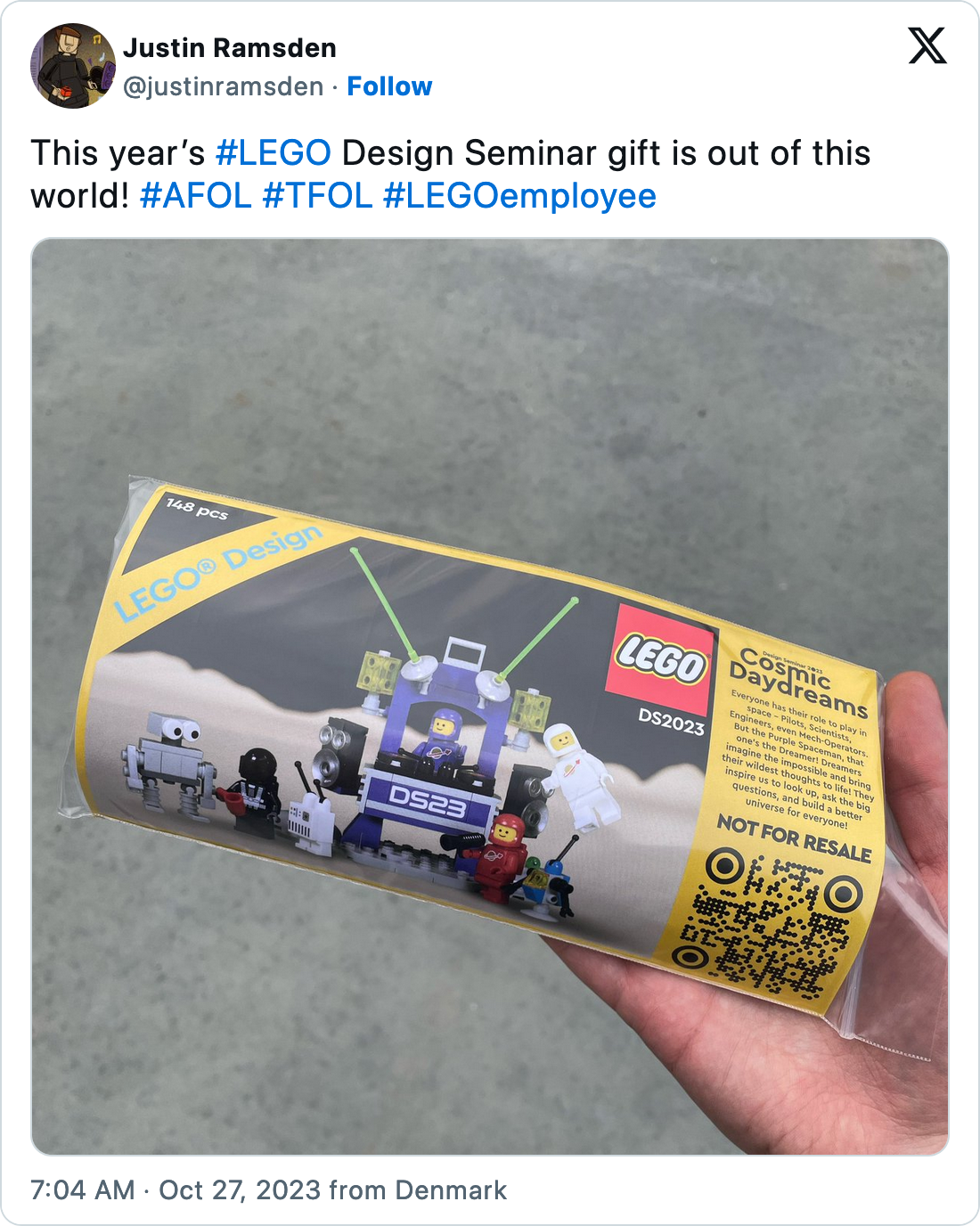 Tweet revealing Lego DS2023 Cosmic Daydreams to the public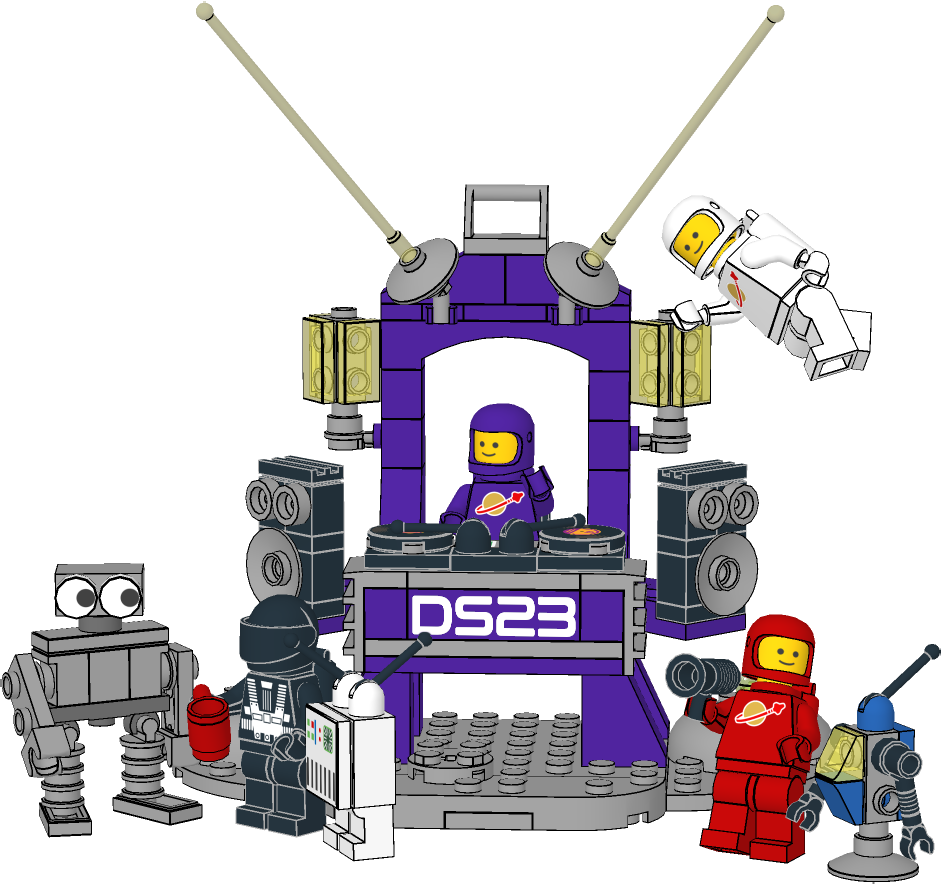 Model front
The set features a DJ booth with a turntable, speakers, laser & light emitters and seven classic space minfigures:
Finding the building instructions
The set cover art features a QR code which points to the set's instructions.2 Unfortunately because the set cover card is curved, the QR code is warped and unable to be read by most QR code scanners. I worked around this issue by manually recreating the QR code on a 29x29 pixel frame and scanning the result.

Manually recreated QR code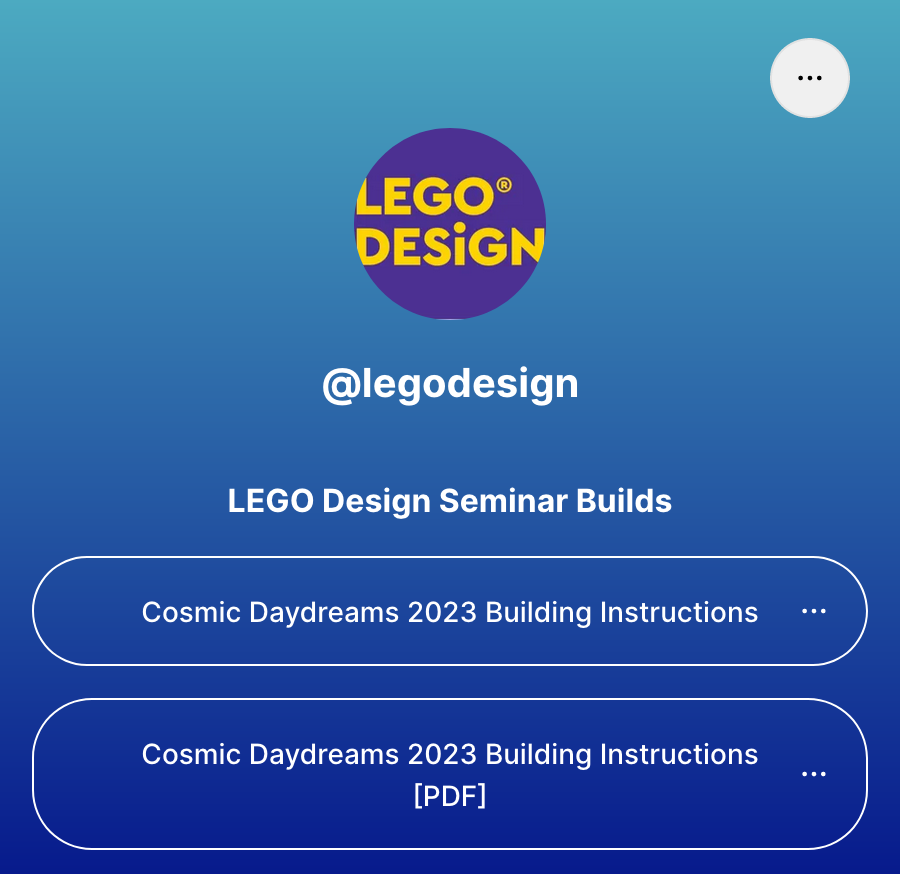 Linktree page which QR code refers to
The first option on the page leads to an interactive building instructions page displaying the finished set. The user can rotate the model set its vertical axis or click on a section to view and rotate it in isolation.
The second option leads to a PDF of step-by-step building instructions which name some of the figures and sections in the set.
Reconstructing the set digitally
Using Bricklink's Studio, I recreated the set and published the results here. The set can be physically built with publicly released bricks with the exception of a 2x4 purple brick with "DS23" printed on it.3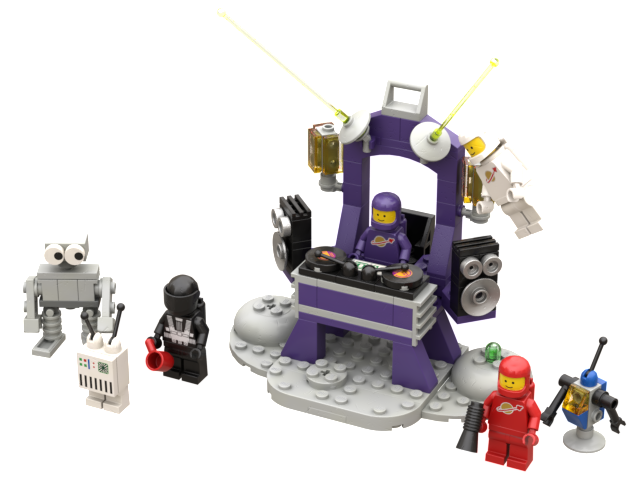 Studio render
I confirmed the piece count is accurate by, after building it, comparing Studio's piece count to the piece count from the set's cover image. Note that Lego considers each minifigure midsection (including torso, arms, and hands) to count as one piece.
Building the set physically
To acquire the set's pieces:
Create a list of parts by uploading the set's .io file to Bricklink

You can save money by removing the individual purple astronaut torso pieces and adding the purple space alien torso which is more commonly listed. Once you create carts you can search stores for "dark purple hands" or "dark purple arms" to add torsos which contain those colored pieces.

On the Wanted List page, click "Easy Buy" next to the Wanted List to create carts from multiple stores so that you can buy all the pieces
---