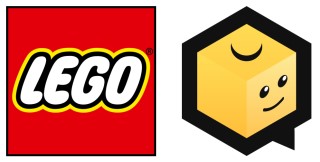 On November 26th 2019, BrickLink announced that it had been acquired by the Lego group. BrickLink is the most popular online aftermarket for the popular kids building toy Lego, where adult fans buy and sell everything ranging from whole sets to individual parts.
I have been a longtime admirer of both companies, yet when I heard about the acquisition I was horrified. Why did the news unsettle me?
Personal History
My first experience was Lego was receiving this bucket from my aunt. I vividly remember my 4-year-old self clutching it as I was driven home, eager to open it.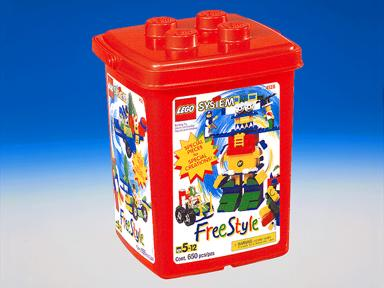 Lego 4128 XL Freestyle Bucket
Since then, an unhealthy portion of my childhood and adulthood has been spent tinkering with Lego bricks. This obsession was fostered by my father, who frequented thrift stores and was always on the hunt for affordable Lego sets. On one memorable occasion he acquired a complete programmable Mindstorms RCX 2.0 for $8 when the shelf price was $200.
As a young adult, BrickLink enabled me to further my hobby through buying sets I longed for as a child and selling sets I did not need.
Ultimately, this fascination with buildings blocks led me to a career in tech, working for a Lego-like virtual game platform where kids are unconstrainted by how many parts their parents can afford.
Given the formative role Lego and BrickLink played in my early years, why am I upset at one acquiring the other?
BrickLink: A Brief History
BrickLink began purely as an online marketplace to connect adult fans of Lego who wanted to buy and sell. More recently, BrickLink branched into the realm of virtual creation through its Studio product. Fans can produce digital Lego creations and share realistic renderings and instructions online for others to recreate.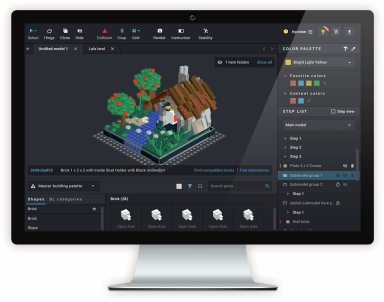 BrickLink Studio
I believe the Studio product is responsible for Lego's acquisition BrickLink and BrickLink's eventual demise. Explaining why requires some backstory on Lego's ventures into the digital space.
Going Virtual
Lego has always struggled in adapting to the shift from physical products to digital ones. From the late 90s to the early 2000s, Lego invested heavily in branded video games, a move which was ultimately unprofitable. The company was instead saved by licensing deals with Star Wars and a successful Bionicle series. [1]
In another attempt to break into the digital market, Lego released Lego Digital Designer (LDD) in 2004. Fans could finally visualize creations and even order real-life copies through an online service. But by 2012, the brick printing service was shut down and LDD itself was discontinued in 2016 because it "struggled to live up to the quality standards for a LEGO service." [2]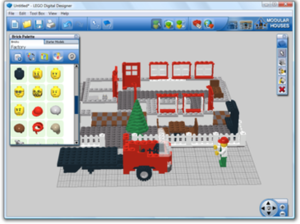 A screenshot of Lego Digital Designer
However, one of Lego's attempts at breaking into the digital market was massively successful. The Lego Ideas program, running since 2008, has allowed adult creators to submit their own creations and vote on which creations should be produced as physical sets. Through this program, Lego found that leveraging its fanbase was the best way to produce sets appealing to adult fans.
Putting the Pieces Together
Since LDD's demise in 2016, Lego faced a difficult challenge: how could it continue to support its adult creators without providing them the necessary creation software?
Enter BrickLink. Lego realized that by acquiring BrickLink, it would regain first-party creation software along with a large audience of adult fans. That BrickLink is an aftermarket for Lego bricks is largely incidental.
And this is exactly why I am concerned. Lego has maintained its consistently strong brand by ruthlessly killing any product which do not meet its exacting standards.
One day in the next ten years Lego, when it decides BrickLink's marketplace is more effort than it is worth, will announce it is shutting down BrickLink to refocus its efforts elsewhere. And on that day I, along with many adult fans of Lego, will mourn.
References
---
LEGO® is a trademark of the LEGO Group of companies which does not sponsor, authorize or endorse this site